JACON CSMS is an advance, yet cost-effective CRM & Billing solution for digital pay-TV service providers and broadband operators.
CSMS is designed to serve a wide range of customer needs, providing solutions ranging from simple subscription management to a full-fledged billing solution for both pre-paid and post-paid products.
Our tailored solution is suitable for all-sized Cable, MMDS, Terrestrial, SAT, and IPTV providers and fits the needs of small or big operators.
The system allows providers to create and maintain customer accounts, their bouquet subscription and payment on monthly and/or pay per view basis for both registered and anonymous customers.
CSMS platforms consist of several fundamental modules. The flexibility and scalability allows extensions and modifications in the future according to customers growing needs.
Our CSMS suite is a cost-effective, yet simple and smart solution designed to meet your business demands.
SMS (Subscriber Management System)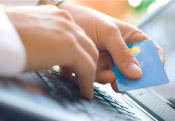 Subscriber Management System serves as central system in JACON billing solution environment. It is designed with multichannel access support. It is responsible for commanding CA systems, routers and other parts of the operator's infrastructure. Beyond commonly expected features our solution handles geolocation, reporting, scheduling, group actions and many others.
POS (Point of Sale)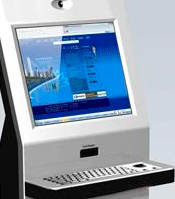 JACON's web-based Point of Sale solution is designed to meet the needs of the operators, but with minimal hardware installation as compared to a traditional POS. Since the software is hosted online, can be accessed anytime, from anywhere in the world. POS software records each sale when it happens, so your inventory records are always up-to-date. Our solution is not only smart, but easy to use and always accurate.
The system allows subscribers' registration and offers inventory and customer management features.
mPOS (mobile Point of Sale)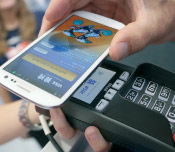 JACON mPOS system is a portable extension of JACON POS solution, which helps to increase sales and broaden the subscriber's base. It works on most Android cell phones and touch-screen tablets and utilizes blue-tooth printing capabilities. mPOS solution is designed to provide flexibility and increase efficiency by using the hand-held devices.
Complete the sale in a palm of your hand.
3rd Party Payment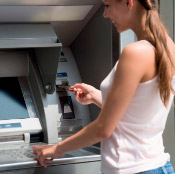 JACON CSMS 3rd Party Payment extension is used to connect CSMS platform to partner's payment platforms.
This useful tool enables the maximization of sales opportunities with minimum effort as the integration can be done with a local company with a great Point of Sales network across the targeted region. Any partner's platform can be integrated.
Partner companies receive a secured and audited access to CSMS suite to sell and activate subscription from their systems. As a local partners may be chosen banks with ATMs, betting companies, stores, coffee shops, mobile money, etc.
MoVo (Mobile and Voucher system)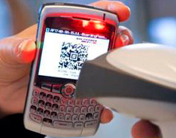 JACON MoVo system serves as a voucher solution of our CSMS suite. This flexible solution for pre-paid business model enables product subscription by cell phones and/or web gateway. Current JACON SMS voucher solution offers extra features, as HW based generator, used phone no history, etc. It utilizes GSM SMS (short messaging) connectivity as a return path too.
Call Center – Ticketing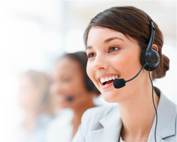 Another of value-adding functionalities of JACON CSMS suite is the Call Center extension, which upgrades the system to full CRM solution. Our support ticketing system creates a ticket, set its status, maintains and manages the list of issues. This tool is multilingual, allowing translation to any language.
Let JACON streamline your business with this time-saving, yet simply to use solution.
Data warehouse and advance analysis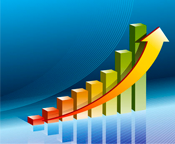 The advantage of storing customer's data in CSMS and POS databases is in a possibility of immediate analysis of business health and behavior of your customer through additional enhanced data analysis tools.
Current JACON's solution offers automated computation of RFM (Recency, Frequency, Monetary) through the whole customer's base, leading to segmentation of customers into groups that share similar behavior. Such output brings tremendous value while identifying potential customers and customers that are at risk, as well as provides well defined input for future marketing efforts (i.e. selecting customers for possible upsell by offering them tailored offers like discounted packages).
Security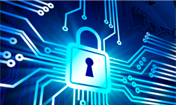 We serve our customers on challenging assignments in the global market. We put strong emphasis on security in delivering our innovative and customized solutions. JACON's security system is Conax certified, regularly controlled and audited.